Sign up to receive email updates directly from Grace,
or text CORONA to 313.777.8270 for text updates.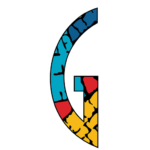 An Update from Grace
Out of an abundance of caution and concern for our Grace community, and in guidance with local and national health authorities, we have suspended all events and activities at Grace Community Church through Thursday, April 30, and the building is closed. However, we are determined to minister to everyone, even if we may not physically see you. We live in an extraordinary time where we have the tools to stay connected, and we encourage you to do so with your groups, family, friends, and coworkers. Call and text those friends. Send an encouraging email to your coworkers. Use technology to meet with your groups in a virtual way.
Another great way to connect is through Facebook. While we realize many do not have or want access, we believe this is a great tool at this time to connect. You can like our page, and/or join the unique group for our Grace attenders called Friends & Family.
We are not afraid. We believe God has not given us a spirit of fear, but He has given us a spirit of love and a sound mind. So, we are making this decision with a sound mind and out of love for our community and each other. Speaking of fear, Doug spoke on this topic on Sunday, March 22. If you missed it, please go to Watch and Listen, Current Series and benefit from this timely message. We encourage you to send the service link to your friends too. Our weekend services will be streamed online during regular service times (Sundays 9AM | 11AM) on our website as well as on our Facebook Page. We are also brainstorming different ways for us to minister to each other throughout this time.
If you need help, we want you to know that we see you and we care about you! Our goal during this crisis is to serve those who need assistance to the best of our ability. Follow the instructions below (under "Get Help") to get in touch with us and to let us know how we can serve you!
313.449.8077 – Grace Coronavirus Help Desk