Sign up to receive email updates directly from Grace,
or text CORONA to 313.777.8270 for text updates.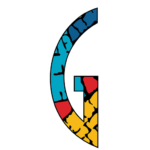 Coronavirus Informational Articles, Videos, and Podcasts
The American Heart Association is partnering with the faith community to bring up-to-date information on Covid and have put together an informational website for the community at large. Since we are currently unable to provide blood pressure screenings at Grace, this information will be of particular benefit to those with high blood pressure and those at risk for heart attack, stroke, heart arrhythmias, and blood clots.
Please check it out and stay informed:
https://www.empoweredtoserve.org/en/empowered-and-well/virtual-faith-community
If you need help, we want you to know that we see you and we care about you! Our goal during this crisis is to serve those who need assistance to the best of our ability. Follow the instructions below (under "Get Help") to get in touch with us and to let us know how we can serve you!