An at-home experience big enough for the whole family!
Easter Jam is available now!

What is Easter Jam?
Even though we can't celebrate Easter all together this year, we don't have to skip the celebration! Easter Jam is big enough for everyone in your family, from preschoolers to high schoolers. This virtual, at-home experience includes engaging games, uplifting music, creative storytelling, and follow-up discussion questions every family member will enjoy. But don't worry, a Bible-trivia trophy isn't required for this event. Easter Jam is designed for every family, whether this is your first time at church or your thousandth. This experience was designed to help families have a low-risk, high-fun conversation about faith from the comfort of your own home. We're excited, and we hope you are, too!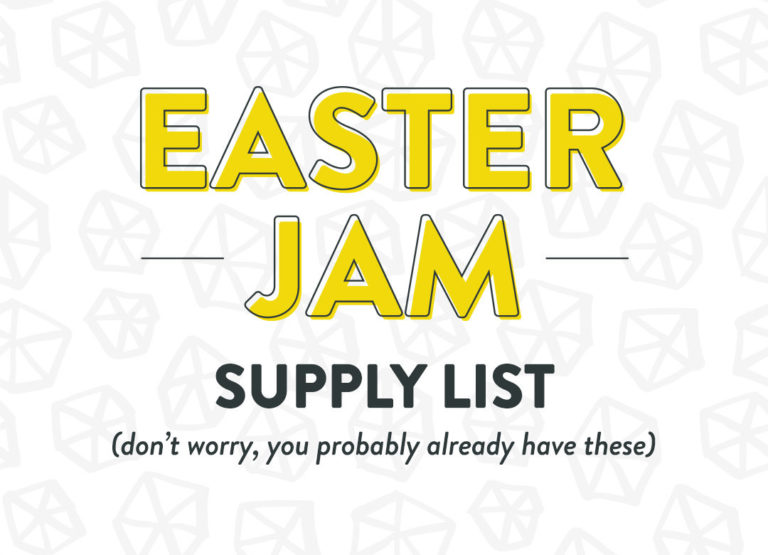 What do I need?
A screen to watch the video
Everyone who lives in your house (and we mean EVERYONE)
Marshmallow Peeps (large marshmallows will do the trick)
Toothpicks
A microwave
A laundry basket
Socks…clean or dirty!
If you don't have some of these items and can't make it to the store, don't worry! You can still participate in Easter Jam by watching the story portion of the video and searching #EasterJam2020 on social media to see what other families are doing.

Looking to go Deeper?
If your child is starting to ask questions about their faith, it could be the perfect time to talk to them about what it means to follow Jesus. Some questions they ask may be simple, but some may be so deep that you don't even know the answer – and that's okay. The Start Here guide is here to help. To guide your child through discovering what it means to have a personal relationship with Jesus, read through the Start Here Parent Cue Guide found below.

A special message from the Children's Team!
Your small group leaders and the rest of the Children's team miss you all SO much! So we took a few minutes to say hello, and Happy Easter!