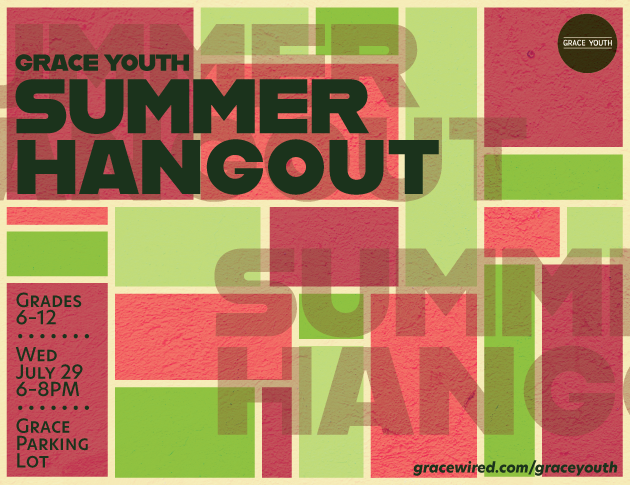 July 29, 6-8PM, Grace Parking Lot, Grades 6-12
For the rest of the summer, Grace Youth will be meeting twice a month in the Grace Parking Lot for Summer Hangouts! We are implementing social distancing and encouraging face masks for these events.
Our next Summer Hangout is July 29. Join us for kickball, four square, and a chance to reconnect with Grace Youth students and leaders.
If you have any questions or concerns, please contact Pastor Kevin Dupree at 1-702-741-4940.
Related Events