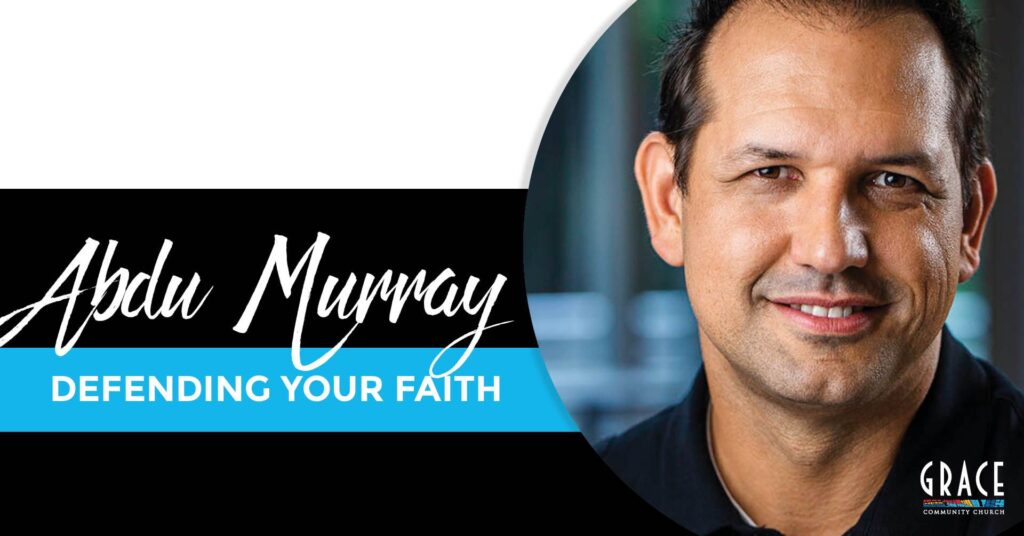 SAT, FEB 19, Cafe Grace
9:45-11AM
Tackling the toughest questions about faith.
Abdu Murray holds a B.S. in psychology from the University of Michigan and a J.D. from the University of Michigan Law School. He is cofounder and president of Embrace the Truth, a ministry dedicated to offering the truth of the Christian gospel to Muslims.
For most of his life, Abdu was a proud Muslim who studied the Qur'an and Islam. After a nine-year investigation into the historical, philosophical, and scientific underpinnings of the major world religions and views, Abdu discovered that only the historic Christian faith can answer the questions of the mind and the longings of the heart.
Abdu has spoken to diverse international audiences and participated in debates and dialogues across the globe.
No registration, just come on over.
Related Events