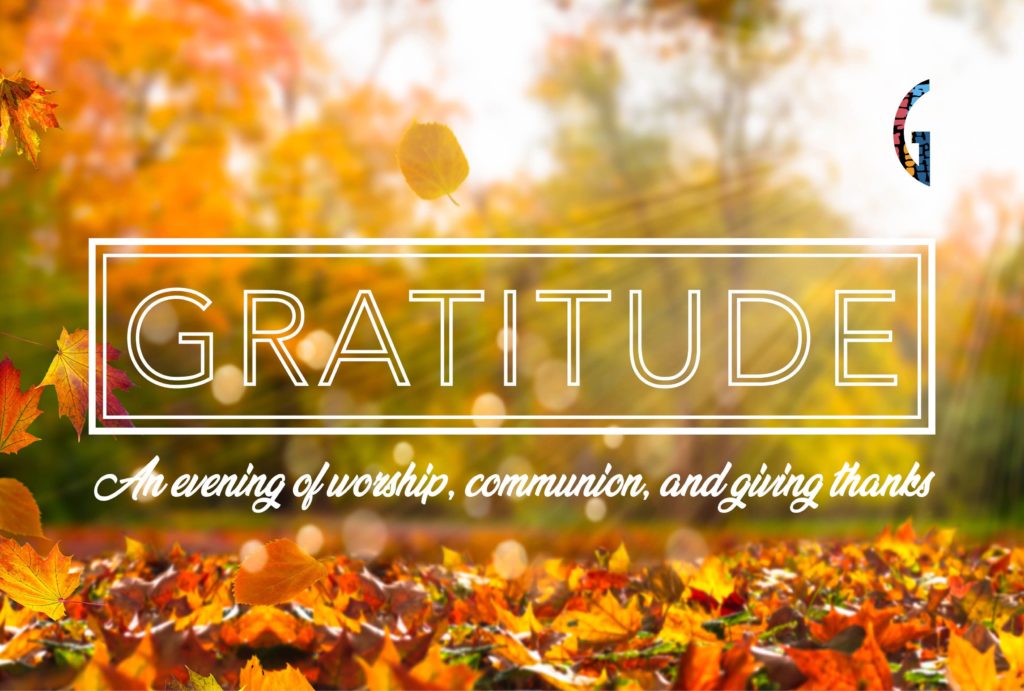 Friday, November 22, 7-8:30PM, Sanctuary
Let's come together as a church to express our gratitude to God for who He is and all that He has done for us!
There will be songs and stories of thanks and praise, plus a special guest speaker sharing a word entitled, "Lord, give me a grateful heart."
The evening will close with communion and an offering will be taken for our benevolent fund, which helps Grace Families in need.
(Because some of the stories being shared are PG-13 in nature, we are offering childcare for infants – age 12.)
We hope you will join us for this special evening of GRATITUDE!
Related Events