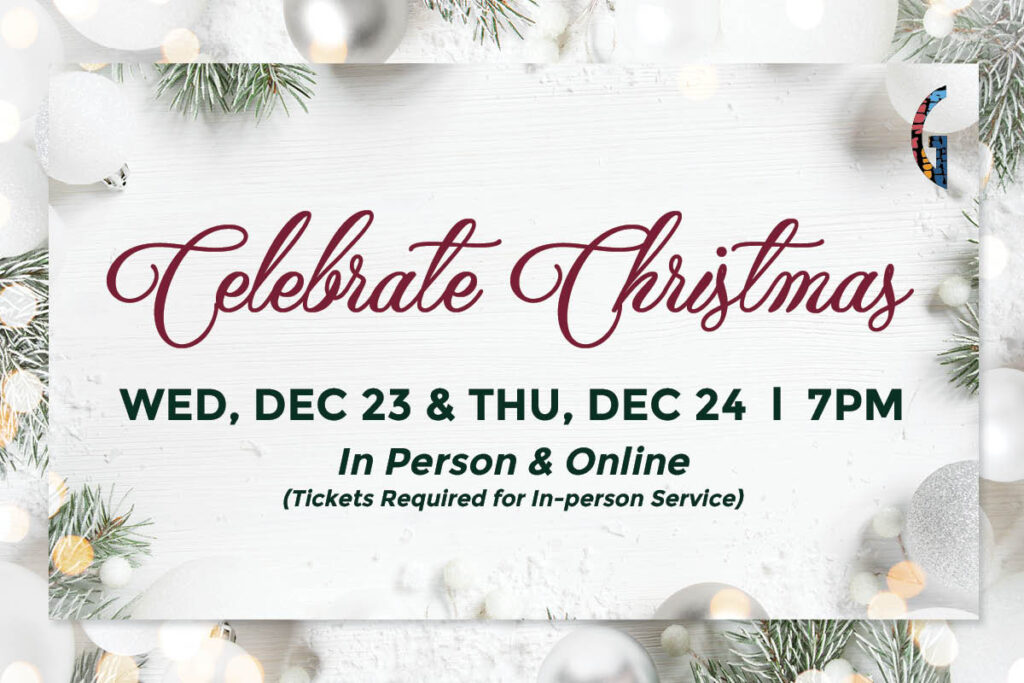 Two ways to join us:
In-person: tickets available here 
gracewired.com | Facebook Live
This Christmas service is so beloved that we do it on Christmas Eve and also on the previous evening ‒ what we affectionately refer to as our Adam and Eve services! It's a wonderful time spent together focusing on the true meaning of Christmas as we celebrate the birth of Jesus through special songs, traditional carol singing, and a word of encouragement. This beautifully simple celebration comes to a close as we sing Silent Night and stand in awe of our Savior, the Light of the World!
In-Person Tickets Required
Your email confirmation is your ticket. If you will not arrive together, please fill out a separate form for each person attending so they have their ticket with them. Tickets can be accessed from your mobile device or you may print a copy to bring with you.
Face masks will be required unless seated in the sanctuary; mask required seating available.
Christmas Celebration services will be physically-distanced gatherings with a maximum of 320 seats available for each service. Because of the reduced sanctuary capacity, Tickets are required.
Guests attending without a ticket will be asked to sit in Cafe Grace or Theater B unless seating opens up in the sanctuary prior to the start of service.
Doors will open at 6:30PM
Family service, no childcare available. KidPacks will be available for children ages 2-12.