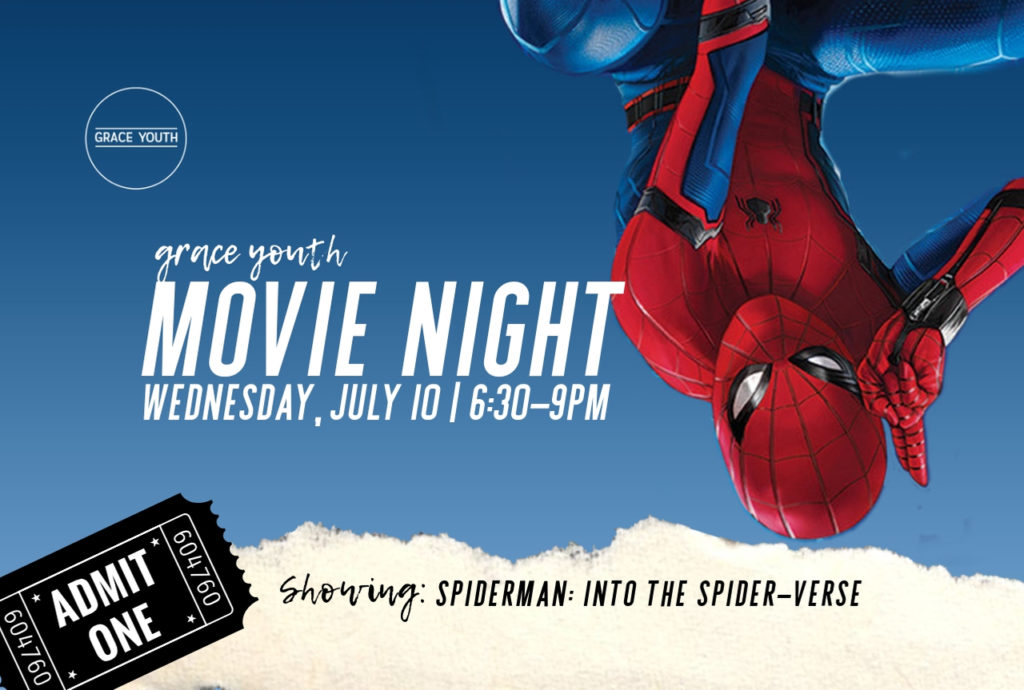 For those who were in grades 6-12 this past school year, come watch a movie and hang out with your friends. Be sure to invite someone!
Date: Wednesday, July 10
Time: 6:30 PM – 9:00 pm (Please note this event is earlier than our normal Grace Youth start time)
Movie: Spider Man: Into the Spider-Verse
Snacks and Drinks provided, bring blankets, pillows and/or lawn chairs.
Get entered into a raffle to win a movie gift card IF you bring one or more of the following school supplies:
Dry Erase Markers
Kleenex
Hand Sanitizer
Composition Notebooks
Related Events