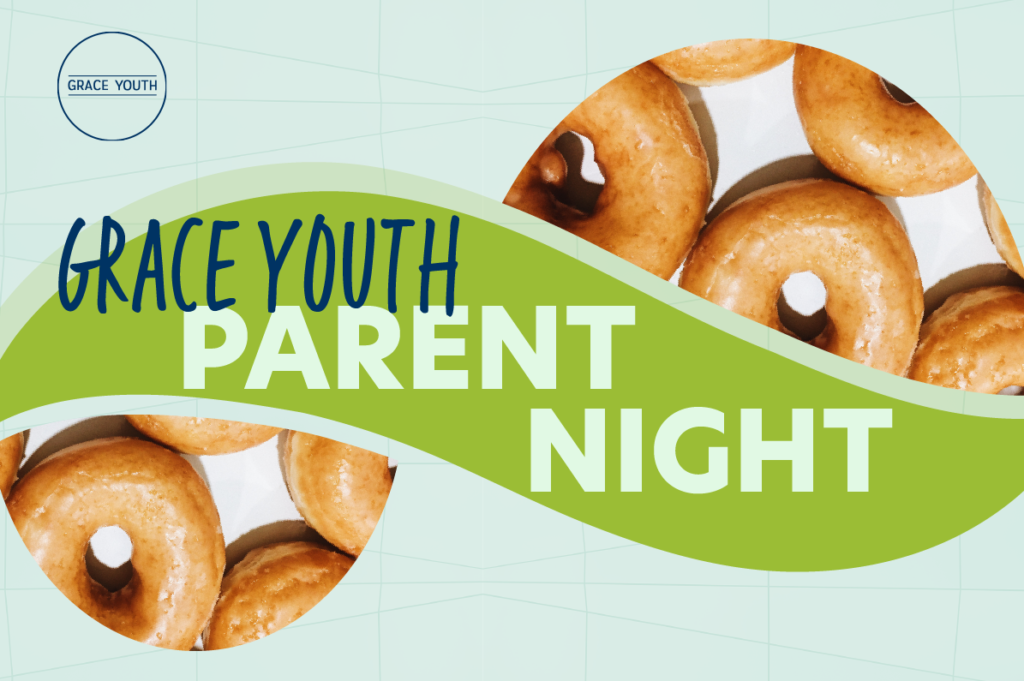 WED, SEP 15, 7-9PM
Parents and guardians of students grades 6-12 are invited to join Grace Youth on  to see what Wednesday nights are all about! We will have worship, teaching, and give parents the opportunity to participate in small groups just like their students do. There will even be Krispy Kreme doughnuts to enjoy! We hope to see you there.
Click here to watch on YouTube Live.
Questions? Email Cindy Nicholson.
Related Events