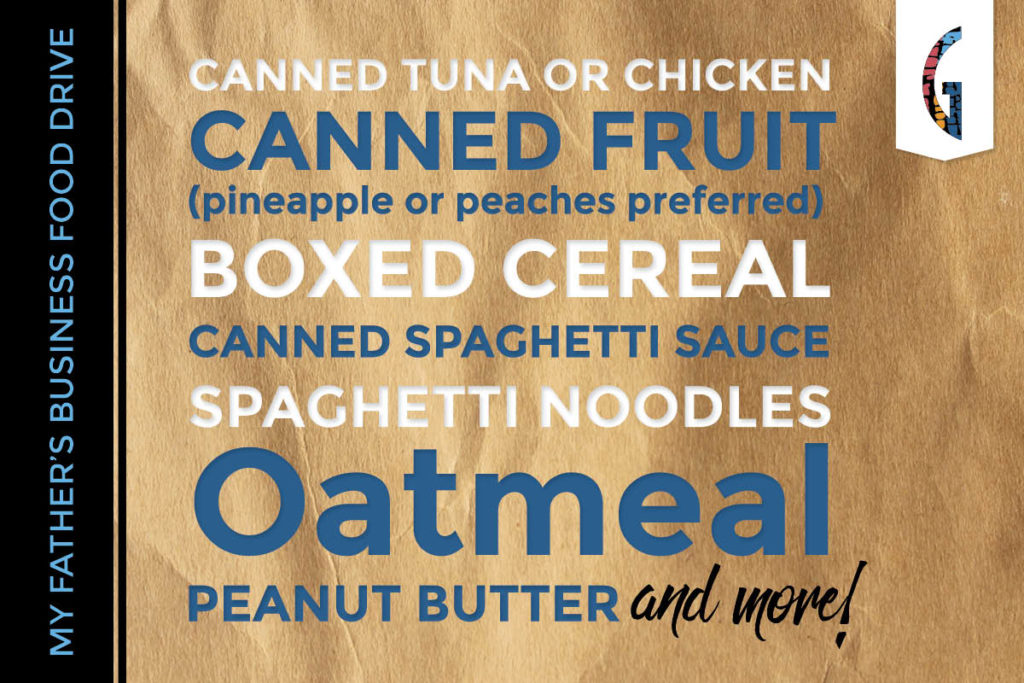 My Father's Business Drop Off Food Drive
Saturday, August 1, 9AM – 12PM
Help us put together custom food bags for MFB clients!
Drive up to Grace and volunteers will grab donated items from your car.
This food drive is specifically for the following items which will be used to prepare custom food bags:
Cereal
Muffin mix
Canned tuna
Canned vegetables
Canned fruit
Canned baked beans
BBQ sauce
Rice or noodle sides
Evaporated milk
Kleenex (or facial tissue)
Soap (bar or hand)
No glass containers please.
For more information please contact MFB@gracewired.com
Related Events