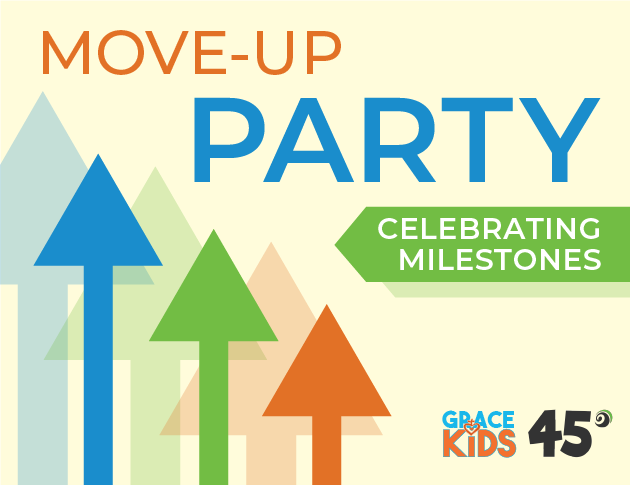 SUN, AUG 15, 6:30-8PM
For students entering grades 4 and 6, and their families. (Students must be with an adullt.)
Games, competition, celebration, and ice cream!
While the students play yard games and enjoy some time together, parents will have a chance to meet each other and their students' new ministry leaders. Staff members from GraceKids, 45 Degrees, and Grace Youth will be present to celebrate with you and answer any questions about your student's new ministry. We will end the night by praying over our students as they graduate from GraceKids into 45 Degrees and from 45 Degrees into Grace Youth.
Related Events