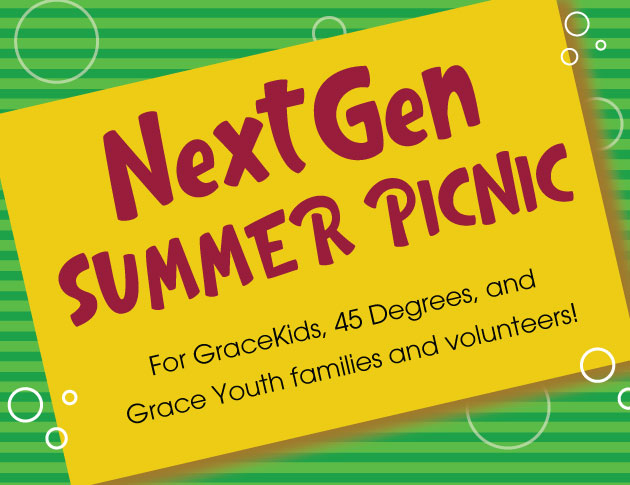 We are bringing together all of our GraceKids, 45 Degrees, and Grace Youth families, along with our volunteers and small group leaders who serve our kids and students. Together, we'll enjoy a day full of food, games, and fun!
Coney Island will be catering our event. For $3/person, you can purchase a meal ticket that will include a hot dog OR chicken strips, a bag of chips, and a bottle of water. If you'd prefer, you are welcome to bring a picnic lunch instead. Kona Ice will be covered by us!
Let's celebrate an awesome ministry year, and the beginning of Summer!
Related Events