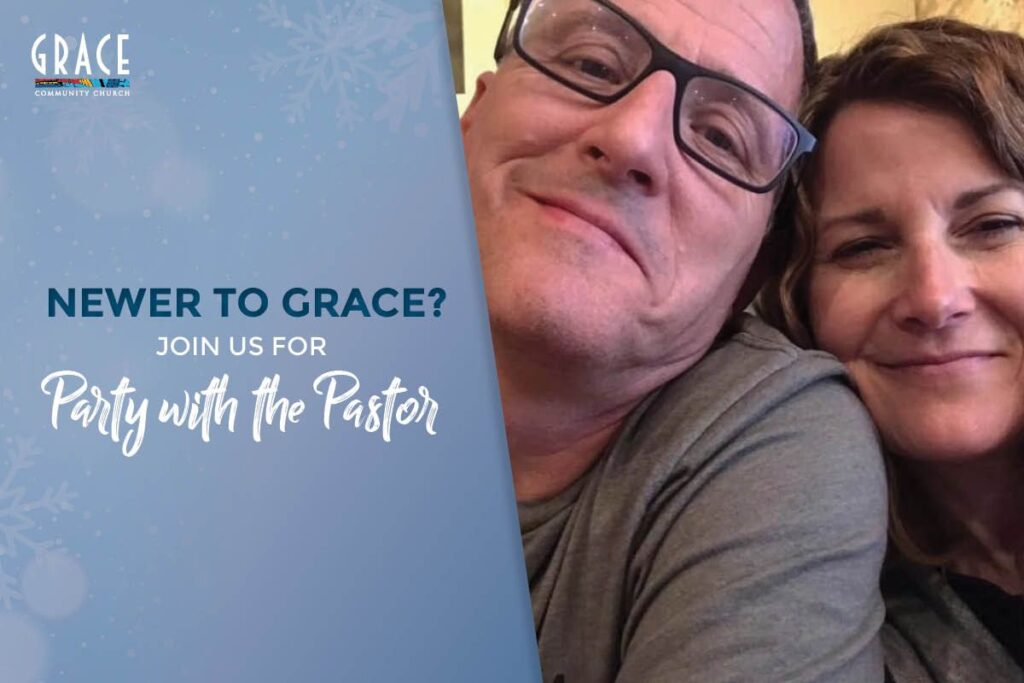 Sunday, January 10, 5:30-7:30PM
We've noticed some new faces at Grace and would love to get to know you better! And we thought you may want to get to know us a little better too.
Pastor Doug and Meg are hosting Party with the Pastor at the church in Café Grace and are inviting you to come. It will mean dinner and dessert, and a chance to gather with one another in a casual setting. This is a GREAT way to personally connect at Grace: to meet other Grace attenders, get to know Pastor Doug and Meg, and let us get to know more about you.
Sound fun? Let us know you're coming. The whole family is welcome and we hope you can make it! Also, know that we are taking precautions and encouraging social distancing. We want to be respectful and make everyone feel comfortable.
Hope to see you there! Feel free to reach out to Jessica Hoist if you have any questions.
Related Events