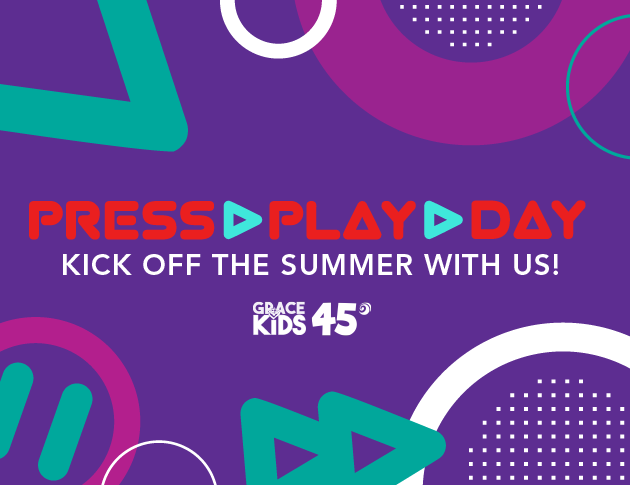 FRI, JUL 30, 6-8PM | Grace Parking Lot
For GraceKids and 45 Degrees students and their families (K-5). Students must be accompanied by an adult.
This August, our GraceKids and 45 Degrees students will be learning how to "Press Play" every Sunday by learning about confidence. Grace Children's Ministries will be kicking off their summer programming with a parking lot party with themed games and activities that will give families a taste of what kids will be learning this summer.
Wear a swimsuit or clothing that can get wet, and bring a change of clothes, because there will be water games! There will also be a short Bible lesson and activities that reiterate the bottom lines that kids will be learning all summer. We will finish the night with some fellowship and ice cream. We hope to see you there!
Related Events