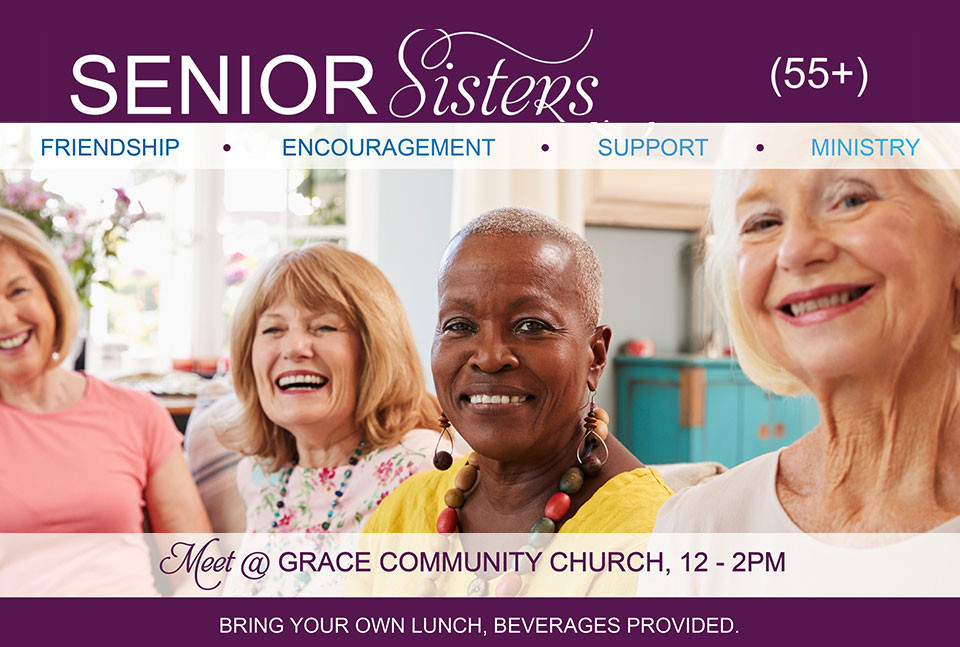 Friendship . Encouragement . Support . Ministry. These are just a few words to describe what our group for women 55 years and above provides for each other. Whether we are in the Word, sharing a cup of coffee, praying for one another or just having fun, we truly enjoy being connected and are anxiously waiting to see what the Lord has for us next. Come and enjoy the fellowship we share with each other. Find that unconditional love He has for all of us!
We meet the 4th Thursday of each Month (September – May) at 12 pm in the Elementary area.

Experience amazing grace and celebrate life with joy!
Please bring your own lunch. Beverages are provided.