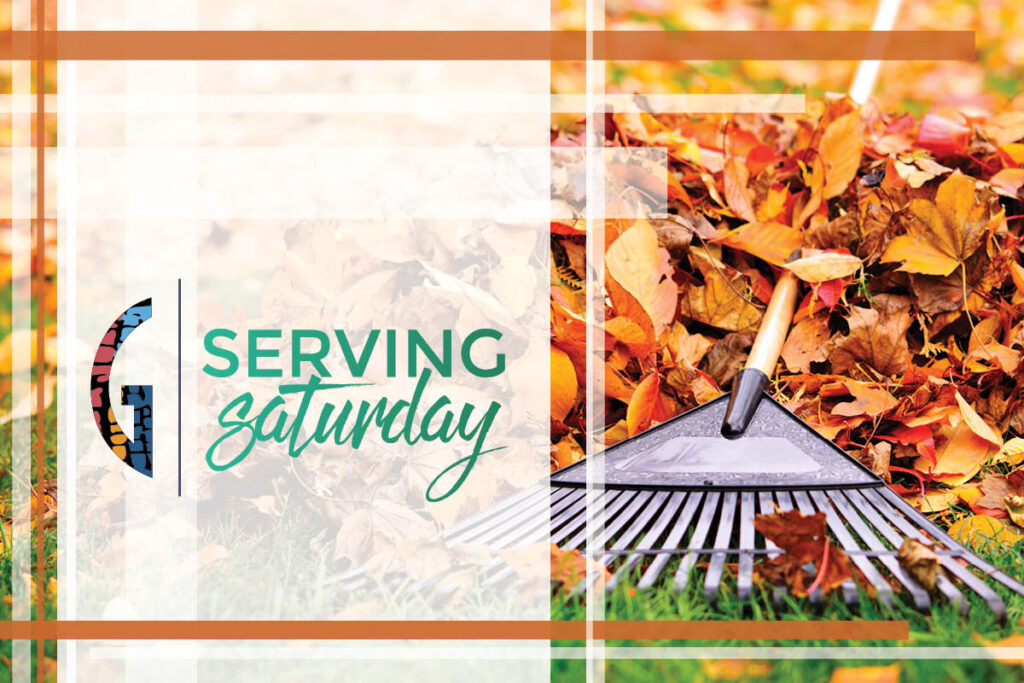 Serving Saturday (Fall Clean Up)
Saturday, November 7
10AM-12PM or 1-3PM (choose your shift)
We are excited about our first Serving Saturdays and hope you will be able to volunteer for a few hours of help. There are several people at Grace (seniors, single parents, and others) that cannot get their yard work done on a consistent basis, and we want to help them with a fall clean up.
Please sign up today with your small group or a group of family and/or friends. All work will be outdoors— no going into homes.  It will be up to your group if you want to wear masks or just stay 6 feet apart.
Tasks will be simple: raking leaves, pulling weeds, edging, trimming shrubs… whatever you have time and equipment for.
School age and older kids are welcome!  Those in kindergarten through grade 5 will receive a surprise bag and Grace will provide lawn and trash bags as well as water. One person from your team should stop by Grace about an hour before your scheduled work time to pick those items up.
Related Events