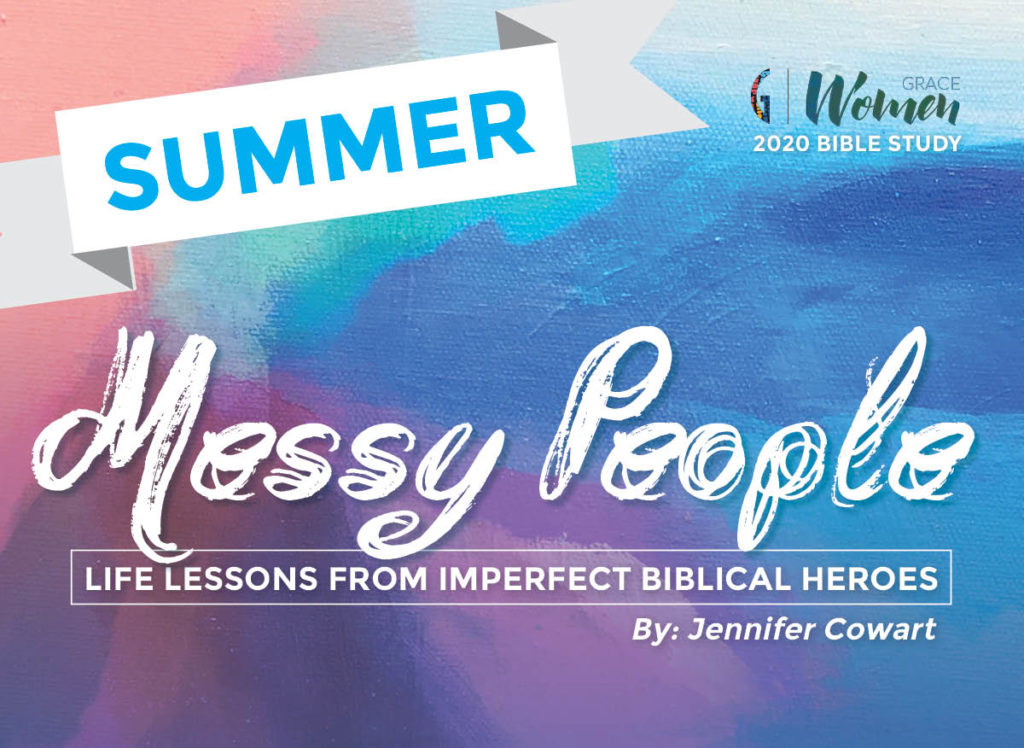 God can turn your messy life into a masterpiece!  
Messy People: Life Lessons from Imperfect Biblical Heroes, by Jennifer Cowart
June 16 – July 28, $10
Every life gets messy at times. Whether it's a messy house or a messy situation, God can restore and use you. In this 6-week study of some messy biblical people, you will learn that God uses broken people, restores broken hearts, and helps us deal with the hard moments of life. Each session focuses on a different character. We look forward to learning new insights in the scriptures with you this summer.