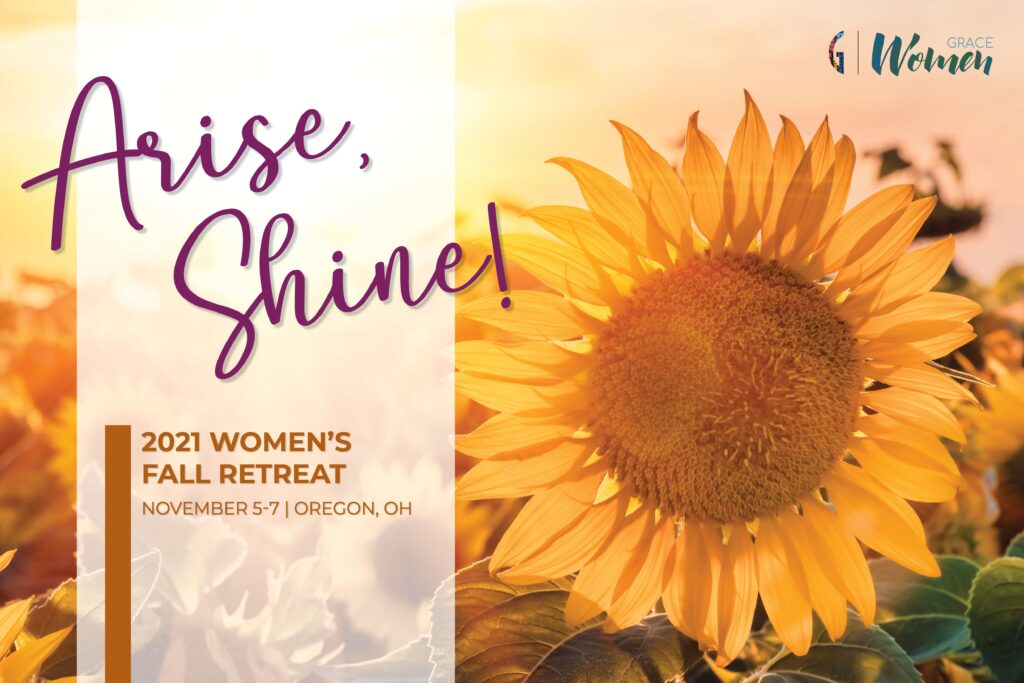 FRI, NOV 5-SUN, NOV 7
Arise, Shine…  The Glory of the Lord rises upon you!  ~ Isaiah 60:1-2.
The Grace Women's Fall Retreat is just what you need after a tough year and a half of isolation, pandemic pivots, loss, frustration, and exhaustion. In the beautiful setting of Maumee Bay Lodge & Conference Center in Oregon, OH, you will enjoy rest, delicious food, powerful teaching, prayer and worship! Invite your friends or meet new ones, go for beautiful nature walks, and/or enjoy quiet time on Lake Erie.  According to Maumee Bay Lodge & Conference Center, your safety and satisfaction is top priority. You can see their updated safety procedures here:   https://www.maumeebaylodge.com/about/safety-procedures.
The prayer of the Grace Women's Ministry Team is that you would leave this retreat Sunday morning encouraged, refreshed, renewed and filled with the love and light of Christ in your hearts.
If you have any questions, please reach out to the women's ministry coordinator, Ally Turner  313-449-8086, or aturner@gracewired.com
Related Events